Computers Evolve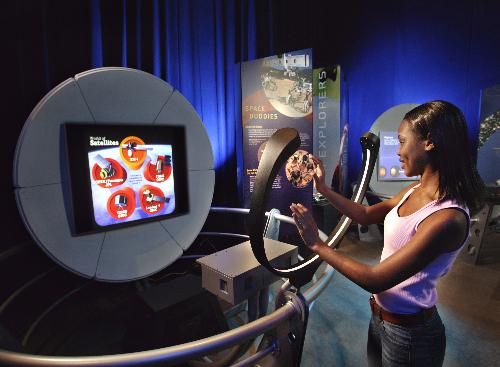 Romania
9 responses

• Philippines
3 May 08
I would like to think PC in the next 20 years would be pocket sized, no keyboard, mouse and monitor. It will be voice activated and all wireless. Monitors will be implanted in contact lenses that every body will see anything in midair.


• India
5 May 08
well wat i think is personal computers will shrink to the watch or some kind of handy think like mobiles and will operate on wat we are thinking and all it will become a kind of part of our body....

• United States
4 May 08
I think that they will be much more advanced I mean imagine this they already have computer technology that they are still working on though for jets of the army or for just planes that civilians board in which all the pilto has to do is think about what he wants the plane to do and it will respond he does mot have to say a word press a button or anything all he has to do is think it. COol huh

• Malaysia
3 May 08
people are already doing that. wearable computers, pen-like computers with holographic monitor and keyboard. computers will be very cheap and rates for accessing the internet will be very cheap too. especially for pocket pc/smart phones/3g phones. currently the rate is pretty high. probably u can access the internet from everywhere. lots of wifi hotspots with faster and more connection. 20 years later people will laugh at your 4mb ram + 1000gb hdd computer (or 2gb ram + 300gb hdd laptop) or at least they'll put a weird face and ask 'how could you use that machine?' the way we see what computer was 20 years ago. what used to be a pc will have smaller and slimmer look. the motherboard and everything inside will be a lot smaller. wait. isn't that just like the current laptop? yup. but with greater capability. probably slightly thicker for computer addict so they can attach all sorts of stuff to make their own personalised ultimate pc. or if things can be created in very small size you can have a pc in a shoe box. and another box to carry a projector. a box for a monitor sounds weird, plus the size will be very small. but if you can view a virtual screen from a goggle, why not? VR for gamers! i wonder if anyone could create a full suit for war/shooting games with VR environment. when you got hit by a bullet the suit will jab your skin a bit to let u feel the pain. just a bit. u don't want anyone get killed by a computer games. get the adrenalin pumping! you'll get enough exercise by playing computer games. haha i have lots more stuff but i'll stop here :P

• Philippines
3 May 08
Computer evolution is fast and getting more faster nowadays, we can expect lots o changes for the next 20 years to come. Maybe computer will be operating in a lightspeed and thats great for us to do more work the way we wanted. Worst is if the computer will become our future enemy.

• India
3 May 08
I think in the next 20 years, the whole picture will be entirely different as the technology is reaching at the top. In the next coming years the computer will be highly demanding and will be of the super nature that they will be just too fast no one can even thought of and the prices that are surely gonna increase for high quality coming computer although they will be cheaper for the present models. So i think in the modern world of technology and advancement computers will be more intelligent than the human beings even in the next twenty years. What you think my friend?


• Philippines
25 Mar 10
One of the fastest electronic equipment is the computer. For the last decades, there has been many improvements and enhancements that is happening from this technology and I think it is one technology that has vast potential because the applications just comes very fast nowadays.

• Romania
3 May 08
Actually everyone in here thinks computers will evolve.My opinion is that computers will start to decline, and telecommunication will start to ascend.All we have to do is wait :)