They say first love never dies, Is it true for you?

Philippines
9 responses

• Philippines
12 May 08
I can still remember the bitter sweet memories of my first love. It maybe the most complicated situation I was in but it was made me feel human the most. It's been more than two years ago since we parted ways. One time, I checked on his friendster account and found out that he's already married and has two-month old baby. I just smiled and felt happy for him. He became the man of my standards and my ideals. I know it's unfair but maybe he just really left a heavy mark in my heart. they say time heals all wounds and I can say I have healed mine somehow. I sometimes think if I will still accept him in case he comes back. And i just answer my own question with a gentle smile while thinking that he's enough to remain just a bitter sweet memory. I know I deserve someone else. :)

• Philippines
13 May 08
Yes you do deserve that special someone. Just love yourself and take a risk again. Good luck to you. Its good hearing stories like these. Both an eye-opener and a learning media. Thanks to all that share.

• United States
10 May 08
For me, this isn't true. My first love was my first husband. I can't stand the guy now and only tolerate him because we have a daughter together. But I don't love him anymore. So, yeah, your first love does die. At least for me it did.

• Philippines
10 May 08
I believe that first love is the last to die..I'm a realist and I know that reality sometimes hurt. When I lost my first love I know I have to get a disclosure before moving on. I know it would be very unfair for my next relationship. Demanding the same place of her heart then She deserved the same of me. Now, It's just sweet memories and bitter what if's, I focus my energy on my present love and vow not to make the same mistake again.

• China
26 Aug 08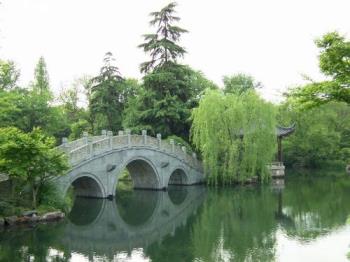 hello my friend,i think it is right for me.I feel the first love is the deepest memory to a person.whatever it is successful or not,But we all can remember it strongly and involuntarily. why? I think we can't control this kind of feeling.I think because the first never die,we can continue toe subsequent love with other people.lol good luck




• Philippines
26 Aug 08
Good day... hello there, yes it is the deepest feeling but one can outgrow it with tie and with someone who they can love and love them back.

•
10 May 08
This is very true with me. At 46 and after 33 years my first love still affects me. We did not have the chance to be sweethearts due to some reasons. He knows I also have feelings for him but he did not know how intense it was and that I was so in love with him during my teenage years but I was not ready for a commitment then. Both of us are happily married and he is based in other country now but all these years he has his ways of making himself remembered by me. When cellfones were invented, he made sure that he was able to get my number. For almost 25 years I have been wanting to tell him all just to let him know how I am in love with him before. It was only last year I had the courage to tell him when he had his vacation. We had a nice conversation and it was my first time to talk to him personally and seriously after 33 years. I told him not to misinterpret my actions and my only reason was to let him know all what really was my feelings for him before and it is my way thanking him for still remembering me after all these years. I also told him to promise me not tell anyone about our meeting because some people might misunderstood what I did. When he returned to his country he often make long distance calls and we became friends like we never before. But of course I know my limitations. In fact my husband knows all his calls. But I received a news late last year from his friend who is also based in his country. He was so proud to relate to him what we talked about. He even told him he thinks I still have feelings for him. I was disappointed. All the while I thought he would understand and he won't misinterpret my actions. But I believe him when he says he will never ever forget me because he really shows it and I know I am still special to him until now. He is like that. He has some immature ways and I know he is very proud to know how I felt for him before. After what I heared, I no longer called his attention on that matter. What I did was to ignore some of his calls not like before that I entertain all his calls. But my God, knowing what he did, I still don't know why he still remained special to me. Maybe that is the magic of first love. He will remain in one corner of your heart no matter what. I love my husband so much and I am happily married to him nearing our silver wedding anniversary. Its just that there may be part of our past that will remain to be treasured and it is my first love.

•
12 May 08
I cannot blame you because it also happened to me. My first love also caused me so much pain though I know he was sincere when he told me that he also fell in love with me and that he won't ever forget me.You are right that no matter what, they will remain special in our hearts. We are just lucky that our first loves' felt the same way with us. But of course you should know that past is past. Those are just beautiful memories to reminise that once in our lives we experienced how to love and be loved sincerely.

• United States
23 Mar 09
Well, I am almost 45 now, so the first guy I ever fell for was like 30 yrs. ago and it was a short lived thing due to us both being young. I do remember finding out when I was like 20 that he got married to someone, and thinking she is really Lucky and wishing them the best. Then I myself was engaged at the same time to someone, and it never did work out, and for me now I think it was really for the Best. I am still friends with the guy I was first engaged too, and he is also a member here in myLot, but I am happily married now so I have been able to move on and have a wonderful life now as well.


• Malta
27 Sep 08
I still remember my first love but I don't think I can say that I still love her. A long time have passed. I still remember her. Perhaps a piece of her is still in my heart and I will never forget her but I can't say that I still love her.

• Philippines
26 Sep 08
for me, maybe it's true but not always. First things in our lives are the ones we always remember. thus first love is never forgotten because it's the first. Have you ever heard of a person who forgot his or her first love? I havent..