What do you need???

Philippines
11 responses

• India
20 Nov 06
blessings of the God...in my life...in the lives of all, known to me and not known. Onething more from the God, please give us the ability to love you ever.

• India
18 Nov 06
I need Your Life long Friendship.

• Philippines
21 Nov 06
Thanks my dear friend for your added comment about friend or the acrostic of FRIEND! Yap, i will be your friend forever and praying to go to India to see you in person... If God will give me fare for my back and forth ticket there! I am serious!

• India
27 Nov 06
Thanks a lot, Advance wishes to our Motherland INDIA I will waiting for Ur visit up to my last.,

• Nigeria
27 Nov 06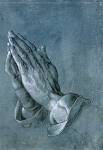 To fulfill all His promises in my life. His guidance, Ineed wisdom, peace, prosperity, joy and blessing. I pray the prayer of Jabez in 1chronicle 4:10.

• Hyderabad, India
27 Nov 06
i pray to god to give a happy like to my family n people around me


• India
26 Nov 06
GOOD EDUCATION GOOD HEALTH GOOD LIVING CONDITIONS


• United States
20 Nov 06
Well, personally I need healing. I slipped and fell and bruised my ribs on Thursday night after Church and it is hard to do anything. It also hurts to breathc from time to time as well. Also healing for my FIL who is quite sick right now. He is in a Nursing home recooperating after Surgery, etc. for a severe infection.

• Philippines
19 Nov 06
a good health for me and my family will be enough. greetings. : )