Can you pronounce this name? Which part of the world can this place be found?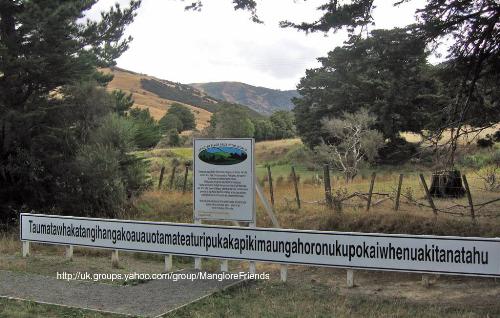 India
May 9, 2008 12:39am CST
Hi Mylotters! I am sharing a picture that my friend sent me through email today. It has the name of a place written on the signpost--believed to be the longest name in the world. Not much information is given about this place, but maybe one of you has heard of this. One of you might be smart enough to be able to pronounce it? Cheers and enjoy the picture! Happy mylotting!
2 responses

•
9 May 08
Well I'm not smart enough to pronounce it, but I'll make a guess that it's in Hawke's Bay, New Zealand. that would make the lauguage Maori. I've got a photo of my standing in front of the place name for the longerst one in Wales. I must try & find it.

• United States
9 May 08
Wow, that's really kinda of cool. It appears to be Swahili. Is this in Hawaii?