Any Nocturnals?? geeks who do not waste their night in sleeping


India
November 1, 2006 7:24pm CST
Hell, for some of us its the way life is!! But I have noticed 'un thing...nocturnals are more kick-asss people! u c, they use their own minds to decide (i hope) to stay awake...(not counting those whose job demands them to!!) and thus s'where defy the 'rulez'. yea its bad for health n all tht nyah nyah but hey!! we have more fun in life that ways!!! day time is for PC and socializing and nodding away thru the crowds we meet ...but night time is this special time..to bond with people u really want to talk to...to spend time with urself, doing things without being scrutinized!! plus..nocturnals can be counted on getting things done even in tight pressure conditions . Ok,...anyone has anything else to put in?
5 responses

• United States
8 Nov 06
I always thought I was just a night owl insomniac. However, nocturnal sounds better. I like to do things at night because it is more peaceful. Not the hustle and bustle of crowds and phones ringing and everything associated the the "day people". Of course, I am up during the day as well. Sleep tends to be a foreign concept to me.

• United States
7 Nov 06
I love spending my awake time at night. But that's why I also got a night job awhile back - plus the company is much better than that you tend to find when appling for day jobs.

• United States
9 Dec 06
I stay up late every night. Sometimes I don't get to sleep until 5 am. I don't know why, I just like staying up late.

• United States
8 Nov 06
I am so not nocturnal. I have to be sleeping at night..

• India
7 Nov 06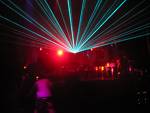 i am a nocturnal..... ofcourse i love working in nights eating in night and doing all kinda stull in night