Which Character Do You Like The Most?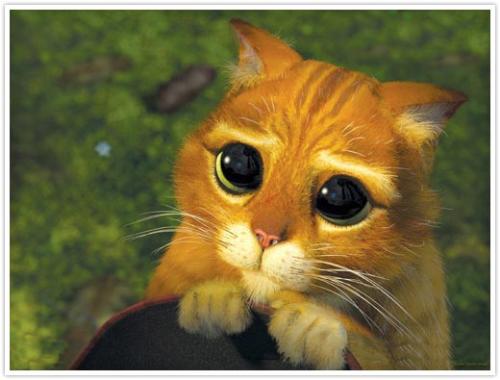 Malaysia
May 11, 2008 10:41pm CST
I actually love the character Puss in boots.Antonio Banderas's voice suits the cat fantastically.A brave cat with cunning methods.Plus,it's damn cute with its big round black eyes and of course for the "machoness".Though I don't like cats in general but this particular cat makes me wanna squeeze it.So which character do you like?
5 responses

• India
21 Aug 10
Well i like donkey its so funny and like the jokes.I enjoyed it in all movie!!

• United States
12 May 08
i dont like wacthing shrek i find some scence to be nasty, however i am forced to wacth by my kids so that they dont throw fits, if i had to choose it would be donkey because he is always getting throw out of someplace or into discussions with shrek and he is very funny..

• United States
12 May 08
I love all of them,especially Puss but I'm also very fond of Ginger Man,can't help but laugh whenever I hear that tiny-whiny voice of his!:)