Weather getting weird?

Philippines
May 12, 2008 12:16pm CST
Hi to all! I've been wondering....is it only here or do you also experience it in your place? Its supposed to be summer here but there have been typhoons and raining during the day and night. I don't mind it as its cooler but unlike the past years where summer means summer...heat, sweat, etc. But rains? Oh oh. Not until now that I'm thinking that the world is really experiencing a lot of changes in the weather. So what have you been experiencing in climate or weather change? Do you think our weather now is getting weird? Thanks for all your responses!
8 responses

• United States
12 May 08
Yes, it is a bit strange, I must say. This morning was very cool. But as I walked my son to school, my body tends to get warm. It felt good to me. But for someone whom was standing still or hardly moving, it was cold to them. It rained for about 4 hrs Sunday. I know that every time it rains it tends to get a bit cooler. This month is very surprising. It is usually hot by now. When it tends to get very hot, it will rain here is Sumter, South Carolina.

• Canada
19 Jul 08
I think this year everyone in the world is having unusual and weird weather. I watch the weather channel every morning and it seems to be the same everywhere. It is now the middle of July, almost the end of July, and we still haven't had any summer, not really. Every day it rains. If it is nice in the morning it seems to always rain in the afternoon or the evening. Or it may rain in the morning and then clear up around noon and get nicer the rest of the day. I don't think this year is going to be a good year for anyone, weather wise. I personally, hate all of this rain and I have had enough, so please, God, no more rain for a couple weeks, please.

• Canada
14 May 08
yes, people are complaining of the weather being weird all over the world, we have had a very elongated winter here, and the weather is just now becoming spring like.

• Canada
14 May 08
Well it seems to be within norm in here. We've had a few very warm days - for spring that is - and a few colder days and today we had another splendid day. Nice, warm and sunny :) I guess things are just about normal for the year in here. MOre or less:)

• Philippines
14 May 08
it's also happening in our place and i guess this was the first time we experience a typhoon during summer as far as i can remember

• United States
14 May 08
Well, I do find this topic quite interesting. if I may offer my two cents, please... I am about to quote scripture, and I do not intend to offend. I just found it interesting how it coincides with our discussion. Without further adieu, I'd like to share the following: Mark 13:5 And Jesus answering them began to say, Take heed left any [man] deceive you: (taking about the anitchrist.) [b]Mark 13:6]/b] For many shall come in my name, saying, I am [Christ]; and shall deceive many. Mark 13:7 And when ye shall hear of wars and rumors of wars, be ye not troubled; for [such things] must needs be; but the end [shall] not [be] yet. Mark 13:8 For nation shall rise against nation, and kingdom against kingdom: and there shall be earthquakes in divers places, and there shall be famines and troubles: these [are] the beginnings of sorrows. I really do suggest reading the entire chapter of Mark in the Bible. I think it explains alot, but this is my opinion. Here's another good article, which explains the current events further: http://frankdimora.typepad.com/the_last_chronicles/2008/04/i-will-tell-you.html

• United States
12 May 08
I am in South Central Minnesota. Our normal high temp for this time of the year is 74 and we have been having high temps of the low 60's only. We have had lows in the high 30's to mid 40's as and we had frost last night even. Usually by now we would have had a few days of 80 plus temps but have only been at 70 and above 2 times this spring. I haven't even gotten any of my vegies planted yet due to the cold etc here in Minnesota. HAPPY POSTINGS FROM GRANDPA BOB !!`

• United States
13 May 08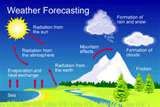 Yes it is getting weird more and more as years go by. It's making me wonder what is going on because it wasn't like this 15 or 20 years ago, unless I've been asleep all this time. lol It was in the 80's a couple of days ago and today it's in the 60's. Weird? Very much so.