What is your favorite summer scent?

Canada
May 12, 2008 12:44pm CST
What is your favorite thing to smell in the summer, or your favorite scent that reminds you of summer? It can be a perfume, a lotion, a smell from outdoors, the smell of a favorite summer foor, whatever. My favorite summer scent is the smell of coconut tanning lotion, that smell just says summer to me. I live to use coconut scented products to lift my spirits in the winter when I am really missing the warm weather, and all summer long as well. My second favorite smell would have to be the smell in the air right before a summer rain. Tell me your favorite summer scents.
5 responses


• India
12 May 08
My favourite smell is the chlorine smell around the swimming pool. It is very nostalgic. ~Pinks~

• Philippines
13 May 08
Hi Nykkee, The only thing that reminds me it's summer once again is the fishy smell of the ocean. But, it's not my favorite. Hey you can come to my country Philippines if you love the smell of coconut. A lot of coconuts around the country. You will enjoy it. See you..

• United States
13 May 08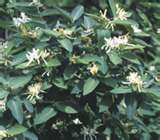 I can't really say which is my favorite scent but I can say this, we have honeysuckle growing in our back yard in the woods and walking back there and getting a wiff of it makes the whole world so sweet!! I want to put a bench back there to sit on and to read some day because it's just so peaceful and quiet and smells so darned good! lol