3 Year Old Boy With Rare Sleep Condition, Which Keeps Him Awake Around The Clock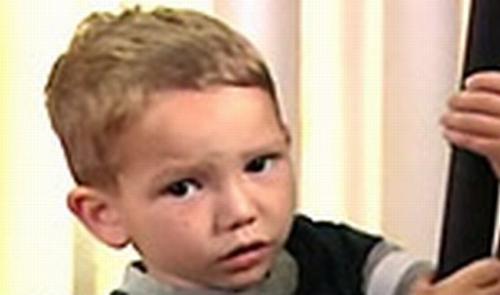 Australia
May 12, 2008 6:54pm CST
I was roaming on Yahoo today, when I came across this heartbreaking story of a 3 year old boy with a rare sleep condition in which his brain is squeezed in the Spinal cavity, which then effects his sleep, as well as some other major functions, causing him not to be able to fall asleep for almost twenty four hours a day. So, because of his lack of sleep, this young boy has developed severe behavioral problems because he is moody and exhausted during the daytime, causing his parents much stress and frustration. Right now, it seems as thouugh surgeons are trying to fix the problem through various surgeries but this little boy is so adorable and it's heartbreaking to hear of such a thing as this in one so young. I know how I feel when I have a bout with Insomnia and it's not at all pleasant. It's in fact emotionally and physically draining as well as very scary when it happens. I can't imagine how it must feel to someone who can't fully understand what's going on, as well as the toll it must take on this little boy's parents. It's really a very sad story and so, I wanted to share it with you and get everyone's opinion on it. Here's the link to the video, I hope it works... http://cosmos.bcst.yahoo.com/up/player/popup/?cl=7780397 Please, tell me what your views are on this family's situation and how you think you would feel and handle it, if you were in such a situation yourself...
2 responses

• United States
13 May 08
i read that whenever i signed into my yahoo and i think that its really strage because i have never heard of anything like this before...and i really feel sorry for him because you know that it has to be bad for him not being able to really get rest...i don't really know what i would do if i were in that situation because i really have to hav emy sleep to be able to function in the day time and the same goes for my family

• Australia
13 May 08
Yeah, I thought it was a bit strange too because I have never heard of something like this either. I need my sleep as well and if I don't get it I can barely function. That's why I feel so bad for this poor little boy.

• United States
13 May 08
I saw this on yahoo too and I just felt so bad for the little boy and his parents. What an adorable little boy and he has to suffer from something like this. I just hope that the doctors can figure something out for both the little kid and his parents. It must be hard on the parents too.

• Australia
13 May 08
I know, it's just so awful to watch that little boy in the video because my heart broke for him. That poor little thing! I really hope that something can be done to help him!