Which is your favourite ambigram in Angel and demons?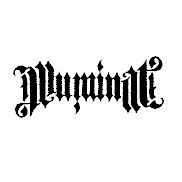 India
May 13, 2008 1:19pm CST
As we all knows there are five ambigrams in this book? which is the one you like most? or most appealing? i like the ambigram ILLUMINATI most.
3 responses

• United States
2 Aug 08
If you want to see something really cool, check out www.flipscript.com. You can generate a custom ambigram and then put it on an item of your own choosing! The design and style of the lettering is very close to that of Langdon's in Angels and Demons. Awesome!

• India
14 May 08
I like the last one with all 4.... earth,air,fire n water.... John Langdon has done a cool work....

• Philippines
13 May 08
hi kriskhedkar. yeah that's my favorite too. i even had it tattooed in my right forearm.