Bauzer, Bauzer, where fore art thou Bauzer!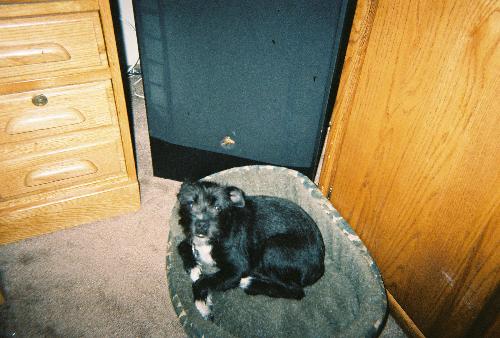 United States
May 13, 2008 8:28pm CST
my dog, bauzer has always thought that he owns the town we live in. as soon as i turn my back - he goes to visit other dogs around the neighborhood. normally he returns before too long. this morning, he and i were out in the front yard, while i had a cigarette; he went around the corner, didn't come when i called to him, and was nowhere to be seen. i waited for him with the front door open until i left for work; he also sometimes goes to work with me, so he knows where to find me. i was pretty busy at the office (1 block from home), so i never thought to go out and call for him. when my son came home from school, and i was done at the office, he wasn't waiting in the yard for us - now this was getting very weird. my son went out to look for him, and came back empty-handed. what made me decide to check back on caller ID, i don't know - but there it was - a call from the humane society! by the time i got in touch with them, found out that i have to pay an "impound" fee, then bring the receipt 15 miles away to bail my bauzer out of "doggy jail" - it was 5:00, the animal control officer is out for the day, and the humane society is closed - not to open until 10:00 AM!! i'm very stressed out - having a very hard time handling it - worse than my kindergartener going on his first over-nighter. ok - so this is so far just a pity party - does your heart break over your pets? do they seem just like your children, sometimes? does someone want to come over and help me break my dog out of jail?
1 response

• United States
14 May 08
lets go i have the perfect knowledge and techknowledgy hehe if you catch my drift. ok we meet at THE trailer at 12am

• United States
14 May 08
i thank you, kind sir - if i cannot come up with the bail money - i will see you at midnight, at the "trailer"...LOL