In love with Savannah, GA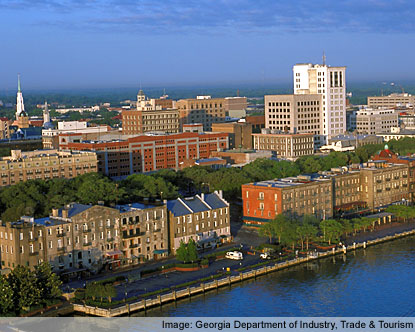 United States
May 15, 2008 5:30pm CST
I'm in love with Savannah, GA. I've vacationed there a few times, and I'm actually moving there in January. I prefer to visit cities like Savannah because I'm more interested in cities with history and personality than cities with the "Spring Break" vibe. Has anyone else visited or lived here?
4 responses

• United States
15 May 08
Savannah is a lovely city. I only passed through there one time,but I want to return. Savannah has alot of history as evidenced by the book "Midnight in the Garden of Good and Evil" I think it would really be fascinating to visit such a place.

• United States
15 May 08
That is an absolutely fascinating book. I read it after the second time I visited Savannah, and I didn't expect to like it as much as I did. I don't know if it captured my attention so much because I recognized the places in the book or if it was just good writing.


• Canada
15 May 08
I have never been to Georgah, but I hear that Savanah is a wonderful place, and it is on my list of places to see some day. I don't know about Savanah, but my usband lived in Atlanta for a while, at the turn of this century.

• United States
15 May 08
That's a bit of a shame. I've spent quite a bit of time in Atlanta since my brother lived there for four years, and that city just can't manage to grow on me. Savannah is actually the only town in Georgia that I like, but I strongly dislike Atlanta and my brother agrees with me on that. It does have a few interesting sites like the MLK museum, the Georgia Aquarium, and some other sites, but it can't make up for the bad side.

• United Kingdom
16 May 08
I also like to live near a historical place. I used to live three miles from the city of Canterbury with its rich history. I think that Savannah sounds like the sort of place that would be lovely to live near. I hope that you will move there in January and enjoy a happy life in your new home. I haven't been to Savannah yet but I may go there one day because I really love to travel.