Enbrel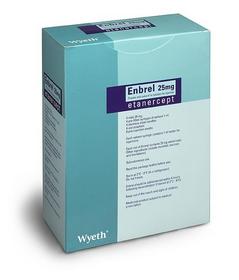 United States
May 17, 2008 9:03am CST
Although Enbrel helps with my psoriasis somewhat I noticed that since I have been on it I have been getting sick alot. My child comes home from school with the sniffles and about 2 to 4 days later I am full blown straight out sick. My doctor mentioned that it would lower my immunity but this is crazy. Anyone else using Enbrel have this problem? And how well is it working for your psoriasis?
2 responses

•
14 Dec 11
I was on this and I will say that after being on it for 26 weeks i had to come off it.I am now on Humira and each time i get ill, i have to stop injecting.It makes your white cell higher and can end up in a hospital bed when the white cells get too high.I have to avoid certain ill people, as well as watch what i eat while on this injection.I have psoratic arthritis as well and it do not seem to help that either, like it should.

• Ireland
2 Jul 08
Hi there, I'm on it for about two years. Its began working after anbout four months and brough my psoriasis back from about 70% to 10% of my body and even better at times. Lately the psoriasis is returning (legs and arms). I use emulsifying cream and aquous creams to keep the skin moisturised and this helps. I noticed a few colds coming on when I first started but thankfully very little since. The doctors say the reduction in the immune system is minimal, but I'm not sure. Anyway best of luck with it, as I know its a nuisance!