is illayaraja is rocking?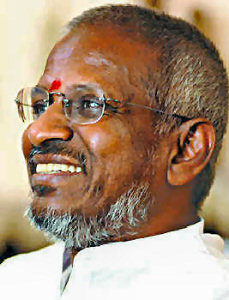 May 18, 2008 7:50am CST
i am a music lover who know about illayaraja, tell some point about him
2 responses

• India
19 May 08
Obviously there is no doubt abt it...His compositions are still liked by the present generation; such pleasing, melliflous, simplified and wonderful compositions from him...Nobody can match him......am an ordinent fan of IR...I love his music and cherish to hear it all thro' my life....

• United States
24 May 08
Still me and my husband hear and watch Illayaraja music in our car and in you tube. He is a living legend and no one can be compared with him.

• India
18 May 08
no words to say about him.he is a legend.no one can match him till now.he is perfect music composer.genuine music comes from him.no copy nothing.he is perfect in everything.

• India
10 Jun 09
sorry ajay i am a fan of illayaraja too. i love is music composition. but i wont agree that he doesnt copy. he had copied a lot from western music. you can check it in youtube . some of your favourite melodies will be inspired from western tunes. most of the music directors copy . what to do!!!!!!!!!