Is christoper is not fit to live in world??? what you think?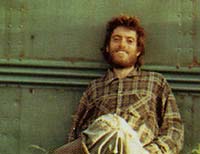 May 19, 2008 1:33am CST
christopher is young man he is aged about 24 he finished his graduation emory university. having deeply rooted issues with his parents and not wanting to conform with "norm" of society, instead to getting the job he decides a journey to alaska with a nike name called supertramp and with food and stuff, Now his story is taken in film called into the wild. the story of chris is written in book called into the wild by jon krakauer and he survived a total of 113 days in magic bus
1 response

• Philippines
20 May 08
We all have our desires and destinies. He has chosen his and now he has found fame because of it. What will he do next?