permission of drinking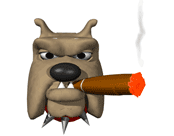 India
May 19, 2008 7:06am CST
hey guys, I think that the permission of drinking should be granted on the age of 18 not on the age of 21.. Because when we got matured on the age of 18 for election, driving license, then why should not drinking also should be alow on the age of 18... what do you think,, post your views..
3 responses

• United States
19 May 08
This is a controversial issue. If more young people would be responsible about things they do, like drinking, driving, and other things it would be simple. But then who am I to say. Some adults are the same. I think if a young man or lady is old enough at 18 to go fight a die for their country they should be old enough to drink. Likewise they are old enough to except the consequences if they do wrong while drinking. They can make an adult enough decision to fight and die and this is readily excepted. Any decision to drink or fight needs to be met with maturity. Drinking in moderation or just a drink or two on a special occasion. I believe this to be the problem, most people feel that young people at the age of 18 are not responsible and do not make wise choices. They have not matured enough.

• India
21 May 08
hi how are you i think you are right permission of drinking and smoking should be granted on the age of eighteen

•
19 May 08
I'm not so sure that people should be allowed to drink and drive at the same time, so to speak. It's probably better that they're separated by a few years.