how many credit card in your wallet, are they all usefull?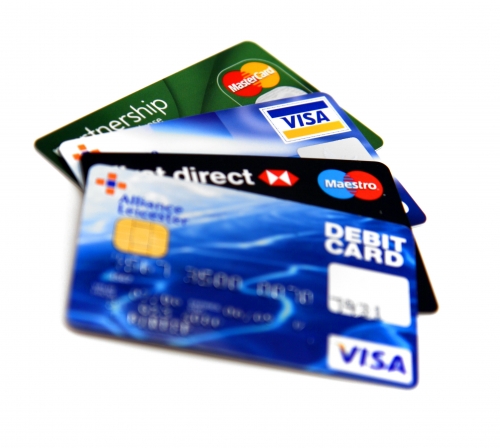 India
9 responses

• United States
19 May 08
I have four credit cards. one of them is a gas card and I don't use it very often. It is kind of there for emergency. I almost always use a debit/credit card so that the money can be taken directly out of my bank account rather than receiving a bill.

• India
4 Jun 08
yes debit card are best to use... and you not even go over credit....and you are on safe side always

• United States
19 May 08
I am proud to say that I have 0 credit cards!!! I got in big trouble about 10 years ago, and have vowed to never have another credit card! I use cash or a debit card for anything I need. If some place requires a credit card, then I don't need to do business there!! Have a great day!

• India
19 May 08
thats the very good thought ...using debit card and get rid of tension of managing credit card transaction and their limit problems...


• India
22 May 08
I have just one.I agree having one managing the transaction itself is tough.It is useful when you asr stuck in a situation where you dont have money and you need to pay.It's useful that way.But at times when you see something and you dont have the money you still go for it as you have the credit card though it may not be something you cant do without.Its a bane and a boon too.It depends on each individual.

• Indonesia
21 May 08
I have two credit cards that I always carry with me in my wallet. They are visa and master card. I always used my master card because that is the first card I got and I have already accumulate so many points with it. I can redeem those points with a shopping voucher that is accepted at a big retailer.

• United States
21 May 08
Like you, I only have one credit card. It has a really low limit. I rarely use it.

• Philippines
21 May 08
Hi there mastermindkk! I only have one credit card in my wallet and I haven't used it yet. It's kind of new. I got it just a couple of weeks ago.


• India
19 May 08
I have actually quite a few cards from different banks, and I find using them more comfortable. You need not worry much about sky-high hotel bills with cards in your pocket. I keep my daily expenses within a limit, and make a plan for the month after checking the dues by the end of a month.