ReviewStream.com VS SharedReviews.com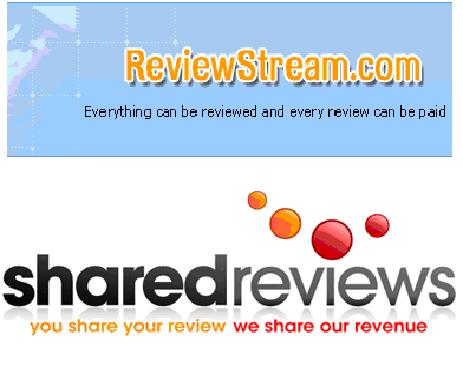 Philippines
3 responses

•
20 May 08
I write for both of them but I have not been paid yet. I will be paid next month by Shared Reviews, for my share of April revenue, even though I only started half way through the month and only wrote a few reviews. I will earn much more in May. I really like that site. You get paid for voting as well as for writing your reviews. I find it as addictive as myLot because there is such a big range of products to read about and vote on. I have not yet reached payout with Review Stream and I need to write a lot more to get there. The best thing about Review Stream is you can review anything you want, but you don't always get paid the full rate.

• Philippines
20 May 08
Oh, so each has its pros and cons huh? So I guess SharedREviews is better with the payout and the ways of payout and REviewStream is better for the topics that you might review. I read somewhere that REviewstream has a minimum payout of $50. Which of the two sites will take you to $50 faster if you write the same number of reviews?taking into account your average amount of earnings? Thanks for your response by the way.

•
20 May 08
You are right it is $50 minimum at Review Stream and, of course, it depends on how many reviews you write and how many get paid full rate of $2. Shared Reviews pays out monthly and will make the paypal payment for my April Cycle earnings the third week of June.



• Philippines
20 May 08
Hey, yeah sure you can try them out. Ive heard of REviewStream before but I just recently learned of SharedREviews an hour ago and thought of which site to write for..or maybe both of them. Just weighing the pros and cons. Thanks for your response, glad that this discussion helped you somehow, goodluck with your reviews!^_^

• United States
13 Aug 08
I've just started writing for review stream so I have not gotten paid yet. I hadn't heard of shared reviews but will be checking them out now. Thanks