talk

9 responses

• China
23 May 08
Hey girl~! Welcome to mylot...Actually, i'm a Chinese girl and a new comer here too. But if you want to make friends with others, you'd better leave your OICQ number or MSN here, not your QQ number. You know, seldom foreigners uses qq..or even doesn't know about qq..

•
25 May 08
hi! i am not chinese but i would be willing to be your friend but actually i know how to speak a little mandarin cuz i worked in taiwan before for over 5 years.

•
26 May 08
it's cool! maybe we can have a chat with mandarin.if you don't use it usually,maybe you forget it at all.hehe~ there is my MSN :mangmangang
@live
.cn Skype:mangmangang

•
26 May 08
i still speak mandarin sometimes especially when im mad! haha!

• Nepal
25 May 08
cool ... welcome to Mylot and hope you have nice time around. Certainly its beneficial for all of us that we get to share from each other and learn at the same time. Ni hao Ma??? hahahahaha, i think i said it correct. One of the few sentence I could speak in Chinese.

•
26 May 08
yes ,you are right,Ni Hao MA means how are you in chinese! and i will teach another sentaence in chinese Ni Hen You Hao it means you are friendly. it's just what i want say to you!

• United States
23 May 08
Yes, that is true I don't know much about a QQ number if you have MSN let me know I'm going to request you as a friend. I want to learn more about the Chinese culture. I'm from the US and would like to travel someday. Welcome to mylot. ;)

•
23 May 08
thanks for request me so friendly. it is my pleasure to make firends with you. my MSN: mangmangang
@live
.cn in china we use oicq(qq)commen.it is a software like MSN. and did you want to come china? for Olympic? welcome you to come.the chinese people is very kind.i will tlak much more about it to you. do you understand me?

• United States
23 May 08
Yes I understand you. Thank you, you are friendly also.

• China
26 May 08
as i know,fish is rich in omega-3 fatty acids can contribute to the health of brain tissue and the retina (the back of the eye). Omega-3 fatty acids are found in the highest concentrations in oily fish such as salmon, trout and herring.

• China
26 May 08
oh forgive me that i opened two windows just now and post this response to your discussion by mistake.it should have responded to a topic about fish.

• United States
24 May 08
Hi Tingting! I am new to myLot, thanks to MentalWard (good Virginian friend)! Hope to hear from ya, soon!

• Scottsdale, Arizona
23 May 08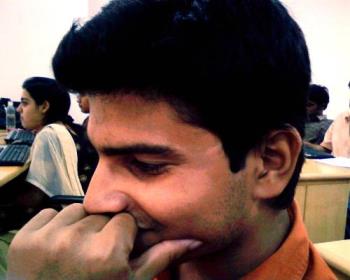 hi, nice to know you, I am from india,and woud like to wel come you here in mylot and wish you all the luck to earn a lot here.

•
24 May 08
thanks for visite and your wish.it was so lucky to met you here.


•
26 May 08
hey there tingting! welcome to mylot! i'll add you up on msn so we can send instant messages =) i've studied mandarin for a while but didn't learn much (i'm a little lazy person LOL) but i find the culture interesting though. keep posting and have fun!!!^_^