Just another thing to take votes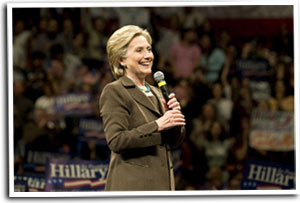 United States
May 24, 2008 6:43am CST
Iam not a democrat or republican.I vote for whoever I think can do the job.I have not deceided yet,which politition Iam for in this presidential race.But,I do not understand how they took Senator Clinton's words about the time of Robert Kennedy's political race in offense.His own son say's that it shouldn't be taken offensivly.Do you think it should be? Do you see it as a statement about the timeline? I do.I see it as just another political poke at the other runner to take their votes from them,to sway other's to their side.Do you see that also? How do you feel about it?
1 response

• United States
24 May 08
I have to agree with you that everything that is being said by the nominees are doing everything to take everything the other said out of context. I am so tired of listening to it all and will be glad when it is over with. They just need to learn to stand firm in their own beliefs and not worry about what the other one said or didn't say.

• United States
24 May 08
Especially that statement was totally out of context.When I first heard it and they said that she was appologizing,I was thinking for what? Even a child would be puzzled.So,if grown adults fall for that bull then I would say that they aren't too smart.For instance when President Bush's votes were being recounted in Florida where his brother was govenor and a cousin was in there recounting.I believe my daughter was 8 and even she said,"Huh?Are they allowed to do that?" Even in radio contest's if you have a relative or close friend that works there or by it's sponsor then you cannot enter the contest.Politics is so depressing.