Where you live!

Australia
May 24, 2008 9:08pm CST
We live on 1/2 an acre in a rural district and the area is filling up fast with new homes. It is peaceful a majority of the time and if you had young children, is ideal as it is safe. Where do you live? I think living in an apartment like you see in the movies would be great, anyone live in one? Or a little house with a picket fence......was once a persons' dream home, but some houses being built now are massage.
2 responses

•
25 May 08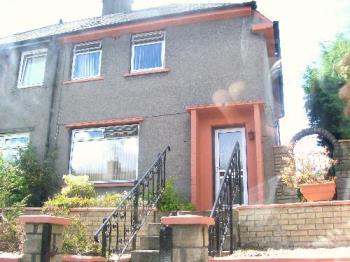 Well caramello I live on the outskirts (suburbs) I suppose of a small city! There are lots of houses about and there is a secondary school at the end of my street - that is due to be demolished after summer and new houses being built there, and a primary school just around the corner! My house is small and semi- detatched with a very small tiered front garden and a fair sized back garden - actually I have a photo my daughter took from the car when she got her camera! lol xxx

• Australia
25 May 08
Your home looks very nice mummymo and am glad you had a pic. to show me. It is interesting to see where other people live as hard to imagine other than it being described. Thank-you for allowing me to see this. xx

• Australia
26 May 08
Well mummymo from the outside I would say it looks pretty fancy to me and usually what shows on the outside is a starter to what is inside. I love it.

• Australia
25 May 08
I tell you what... if you have been living in a rural area and experienced the freedom of the open spaces... it is very unlikely that you would love living in an appartment in the city. You would feel trap like a bird in a cage. And the noise from your neighbors... plus the noise of the city traffic... would drive you insane. I did live in Sydney for 30 years before moving in the country. I lived in houses, town houses and appartments. My favourite is a stand alone house... and even that can be noisy if you have the wrong neighbors. I am now in the middle of no-where in the bush. No neighbors... no nothing. And I love it. The only draw back is that I have to drive 60 kilometres to buy a litre of milk. lol

• Australia
26 May 08
Have only lived here almost 6 years now after coming from a suburban block WITH the neighbours from hell. I do love it out here but has started to become a little noisier has the children are "growing" up and great place to throw parties! (My age is starting to show!) But only happens occasionally. We have a small general store only up the road, but travel to the shopping centre to do the big things. Yes I guess living in an apartment would be space limited especially after being here. Wow 60ks' to buy milk! Would need to have some long-life milk in cupboard for me that is for sure. For me after my last experience neighbours do play a big part in where you live as they can make your life miserable. But having no neighbours sounds pretty good!