Do U believe that there are seven people resembling us?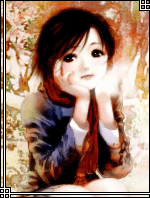 India
5 responses

• Mauritius
30 May 08
i dont know if there are seven people resembling us but i belive that there are people resembling us becaiuse i myself have seen people more or less with the same face as me. i have seen a girl just like i was before when i was in college. and my mom has seen a girl with the same face as mine just like me but luckily she she knew i was at home at that time:)

• Philippines
25 May 08
i believe that there are people which are like us.. but not really look so much the same.. but ihave been told too that i am like a certain person, and i have the same voice and talks the same as her too. but i have never met that person.

• India
20 Jul 09
i dont believe in number that you are saying here that there are seven people in the world who resembles. but according to me in this world there could be more then seven even who resembles you. so no vote to this numbers.

• Philippines
20 Jan 09
Yes, I believe in this saying. Me, too always received comment about being seen in this place, so and so, and I look like my father or our distant relative and other people say I look like a Korean or a Japanese in other words very oriental looking. I want to find more who are the people out there who look exactly like me.hehehhe!

• United States
26 May 08
That's interesting. And I believe it. But, where are the other me's? I come across more arrogance it seems wherever I go. I am a laid back and open minded person and I enjoy being around others who are the same. I grew up with negativity and judgment. I try push all of the evil aside so I can find my own inner peace. Sometimes it's hard for me to breathe thinking about the way the world is. So, I would definitely like to meet those seven people.