YeaH!!! I have reach my 500 posts in MyLot!!!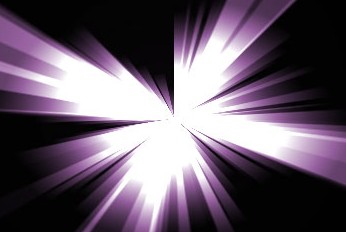 Malaysia
9 responses

• India
26 May 08
hi congrats!!!how long did it take for you to reach that mark?have you reached your payout as yet?on an average how many posts do u write?

• India
27 May 08
hi since u have reached 500 posts in 1 week means that u must have posted atleast 70-75 posts daily which means spending a whooping 3-4 hours aily on mylot-thats too much!

• Philippines
26 May 08
Yeah the feeling that you've reach this much post is sometimes an exciting achievement to feel in Mylot. I too have been like that when I was starting here at mylot. Then as time past by I never took noticed about it and I just realized I have this much post already. But I would like to congrtulate you for doing a great job contributing to Mylot. I am pretty sure you have touched someone else's life in doing so.

• Philippines
26 May 08
Congratulations sdas! It's nice to see happy people like you when they claimed the reward of their works! Good job! I'm still way too far from it but I'm looking forward to having that privilege too. Thank you for sharing your happiness with us, It's inspiring. Keep it up! Take care.

• Philippines
26 May 08
Goodluck buddy, I hope you reach that goal the soonest. Happy posting!

• United States
27 May 08
Hooray and Congrats! Now see how long it takes you to get to 1,000 :-D

• United States
27 May 08
I think in 2 more day i will rach that goal as well . i cant wait to be able to do that as well ;)

• Philippines
26 May 08
Good for you sdas86! Congratulations to your success. I hope that one day, I will also reach my 500th post too. Now that you can use your copy and paste feature, I hope that you will not abuse it just like what others here do. Good luck to you and again, congratulations!

• Malaysia
27 May 08
Hi, I wish you all the best and reach 500 posts soon. I haven't try to use the copy and paste function. I think I don't need it because I will type in my replies directly. If I use the copy and paste, I might need to type in notepad and the copy and paste it here. It will take more time to do so.


• Australia
26 May 08
Hi, sdas86...congrats on reaching that milestone! I reached 500 posts not long ago too, so I know how it feels!

I started a discussion about reaching 500 posts not long ago too, but people who responded said that posts like that are going against the mylot rules and has the potential to be deleted. I took the advice and I told myself not to post such discussions again in the future. Although that discussion hasn't been deleted, I feel it's still safer to be wary and vigilent.


• Malaysia
26 May 08
Hi, Thanks for respond. I'm not sure that this discussion will be deleted or not because I don't show my earning here. I saw that a lot of discussions about their 100 posts milestone and 200 posts milestone are not deleted. So, I started discussion. I hope this discussion will not be deleted. Thanks for taking the risk to participate in this discussion.

I hope when I wake up tomorrow, this discussion is still in myLot. Happy mylotting!!!