What a wonderful day!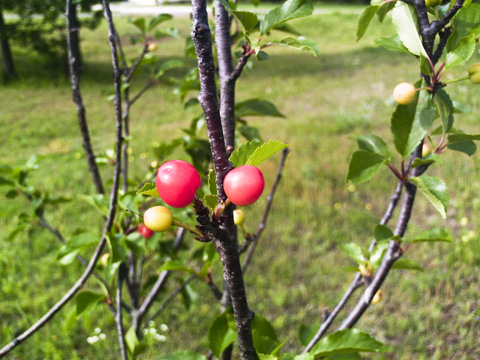 United States
May 26, 2008 12:32pm CST
So it's a little swampy for mowing? The sun is out and the clouds are racing across the sky, trying to figure out where to water the land. I think I'll enjoy the day and not fret about being unable to mow. Here's a picture of some cherries on our little tree in the front yard. Are you enjoying your day? I hope so!

4 responses

• United States
22 Feb 09
Memorial Day 2008 sucked for me. I was born on the day in 1976. But in 2008, I was trying to get to LA for a book expo and everything, everything, everything went wrong. My loan was a fraud! I needed to barrow money from friends to get there. I was a day late to the show!


• United States
26 May 08
I worked all day yesterday in my garden. I planted veggie garden.....

It is not finished yet, but at least some plants are already growing. Today I am working at home.....

HUGS

• United States
26 May 08
It is not swampy where I am, although I wish it was because then I could be a little more confident of some rain tomorrow, like my weather man predicted. I need to sink some builders blocks in my garden and it's baked clay out there. A couple of those cherries look good enough to eat! How did you end up resolving the birds eating the cherries before you get them situation?