mylotyter italian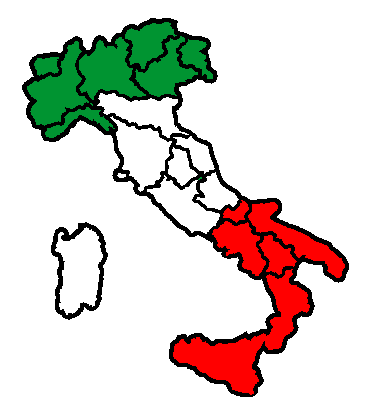 Italy
3 responses

• Romania
10 Jun 08
Hi miryam, I am italian even though I do not live in italy anymore.

• Romania
11 Jun 08
Actually I live in Dracula's Land, Transylvania.:)

• United States
2 Aug 08
Ciao, I am half Italian (from my father's side). I was born and live in the United States. I love all things Italian (except meat because I am a vegetarian). I would like to make friends with more MyLotter's who are Italian, living in Italy or the United States. Since a lot of our Italian relatives have passed, I want to keep alive the Italian traditions. I speak a little Italian but would like to be fluent in it. In 1973 I went to Italy for a month. I did not speak any Italian then but came back to the United States and took two semesters of Italian in adult school. My dad is the only one whom I can speak a little Italian to. I have tried to research my family history (genealogy). I cannot seem to get back too many generations. My Italian side of the family are from the region of Calabria also, specifically Cosenza. I hope to meet more Italians or people of Italian heritage here on MyLot. Grazie.

• United States
17 Jun 08
I'm not Italian. I live in the US. I have always dreamed of visiting Italy and Europe, perhaps on vacation. What a beautiful experience that would be.