"Nokia" users Please..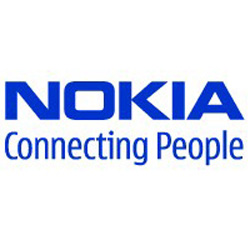 India
May 26, 2008 9:10pm CST
Hey.. friends.. how many of us using the "Nokia" cell phones in mylot. Where ever we go, who ever we ask, they use to say that i am using Nokia phone and so and so model.. What about you..?? Are you using the "Nokia" Phone..? which model.. how long did you use this Nokia. Post your comments.
6 responses


• India
27 May 08

Hi I had a Nokia 1100 for almost 2 years and now I am having a Nokia 3110C for almost 6 months. It is working fine and I really love my mobile. It has a camera, a music player and the memory of the phone could be expanded upto 2gb, but I have put just 1gb which is much more enough.

• Philippines
27 May 08
I had my first cellular phone way back 1999 or 2000 when my younger sibling gave me a Nokia 3210 as a gift. I used this model of Nokia for more than three years until it was broken. After that, I had another Nokia phone with the scroll function in the middle; I'm not quite sure what model it was. At present, I'm using a low model of Nokia phone. If I'm not mistaken, this is Nokia 1100. I'm not so particular with the model just as long as I could use it to send a message or call someone when I need to. Honestly, I don't use it regularly and my main purpose for having one is for business. I have to admit that I do engage in electronic loads and my primary clients are my officemates. But if I were to choose between Nokia and other brands, I guess I'd still go for Nokia since I've already used it and I could say that I'm quite satisfied with its features.


• Philippines
27 May 08
I've been using Nokia ever since I got my first phone (around 2000). As time passed by I wanted new models just to have new features and capability. I have a 6288 now and it's been with me for almost a year now. I find it very convenient to have and I like it's user friendly interface. I'm not sure about other manufacturers though. Maybe I haven't tried them yet. Anyhow, I think I'll be hanging on to my Nokia for still more years to come.

• China
27 May 08
I'm using one, 6120classic, cheap one. I bought this about 3 months ago, and i've dropped it to ground several times, it's still OK. And that's why i love it i guess, lol. **Enjoy life~~**