My mylot goal for the end of this month

United States
11 responses

• United States
29 May 08
well i set my goal pretty high. im shooting for that $100.00 payout. but i have a goal of making it to 10.00 by the end of the week if its possible. i have a really good start. im at 7.41 as of last update. im hoping for far more tomarrow. Thats awsome progress you made Shawchert. but your the one that reffered me..how in the world did i get higher than you already? im only kidding but still thats pretty good work there. i hope that my refferals become as active for me as i have for you. though im not all about money...in the two weeks ive been on this site ive found that i enjoy posting of itself to be interesting.

• Philippines
27 May 08
well, I think almost all of us want to reach pay out at the end of the month as a goal. Well, I am still hoping to reach that even if I am not yet half way but.. I would just try anyway.

• United States
27 May 08
trying is the best way to get things done :) I wish you the best of luck :3


• United States
27 May 08
that's a good approach :D I wish you the best of luck and welcome to mylot :D

• Trinidad And Tobago
27 May 08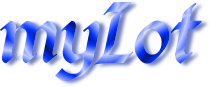 Hi Shawchert, My goal for the end of the month is to make $15USD. That's an average of about $0.50cents a day. I am not doing bad so far. I have passed payout already and I am on my way to the 15 dollar mark. Good luck! I think you can still make it for this month.

• United States
27 May 08
awesome that you made past payout and are trying to make even more for the rest of the month, i wish you plenty of luck although you don't seem to need much, but best wishes on the goal you have for the rest of the month!

• Norway
27 May 08
haha, that's same as me !! that I have being here for 3 months and only have $6.67 XD was hoping to reach payout in this month too, but have not being so active latley so was planning to reach it in next month instead and my next goal will be $25 for the end of next month. Happy Mylotting

• United States
27 May 08
that's a good goal, you don't have to make it for just one month either :D Short term goals are there to help you for long term one s :)

• United States
27 May 08
I have been a member of mylot for a little over a month I am close to payout sitting at 8.32. I have never sat at the computer all day to post 200 a day. I read post and only respond when I feel I can help the other individual or I have strong views. I am on a little in the morning and a little at night. I start a post when something comes to me, I dont try to force a discussion, if I did I believe I would mess it up. But like you I am also hoping to make payout. I have been keeping an eye on grandpa bob which made 5.00 in one day, he takes some amazing pictures I am sure he is one of the top mylotters.

• United States
27 May 08
that's a very good goal and at least you know your responses are very well thought out :D I try to think about what i post on the threads i start and the answers of my post. I like to give out my oppinion and if i can help a person out as well.

• India
27 May 08
i too have to reach the payout at the end of this month i need that money for the next months internet bill maybe if i make 200 posts per day i will reach that goal.

• United States
27 May 08
it's possible, but also active referrals REALLY help you out on that as well. I have 6 referrals and one active but i get quite a bit of money just from that one refferal :D

• Philippines
27 May 08
We have the same goal, I am only a few cents away from the payout. I hope I reach it before the month ends. My goal after that is to be able to maintain a regular earning here at mylot. Cross your fingers! Good luck with our earnings.

• United States
27 May 08
yes i wish you luck and hope you get well over payout if you've got only a few more cents to go!


• United States
27 May 08
well you could always go for another goal a closer one! that way you can get it done then make another goal for yourself, it helps in making over pay out :D I found that if i kept up with it i'd d well

• United States
27 May 08
That;s just 52 cents a day average to earn. That can be done easily I think. Resopond to discussions and start a few daily and you'll be there in no time. I never really set any goals. I am here a lot as I am my fathers caregiver. So I have made payout all but once in my year + here. That was due to illness and vacation. Good luck, you can make it I'm sure. HAPPY POSTINGS FROM GRANDPA BOB !!~

• Philippines
27 May 08
I was already able to reach payout for this month. And since we still have few days left before this month ends, I hope to earn a little more. As for your goal, I do hope that you will be able to reach it. You still have enough time to do that. Good luck to you and happy posting!