what bloody gold!!!

India
May 29, 2008 3:18am CST
GOLD!!! what is this yellow metal. for ladies its the metal with which they feel on top of world but i fail to understand what mens take on this.My husband wanted to invest some money so i suugest him ,why not GOLD.He was so furious with this advice and shouted back what bloody gold, u all ladies are interested in gold ,why not in mutualfundsor other schemes. i could't understand his anger.i want to ask u all whether i have done anything wrong .you please suggest me. thanks for the suggestions and advice in advance.
2 responses

• India
17 Jun 08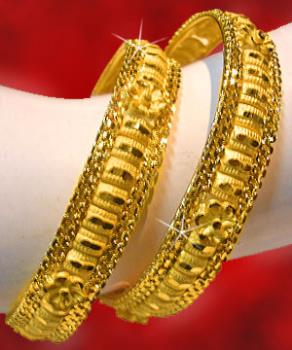 Yes, I agree, the women like gold very much.. but now a days, the Price of the gold become double and triple in a year or two.. So, you can buy the gold not as the ornaments you can treat the same as investments.. because it will give you the more return than the Real estate and the Share market apprciations, in the past one year.. If you feel that holding the gold at home is risky, you can buy the online gold, the same will be credited to you Demat Account, in Electronic Mode as units.. no risk.. you can sell the same at any point of time.. you can enjoy the apprciations, within a short span of time.. So, the women's though always give you the appreciation of your money..so, don't neglect their words.. ha ha ha.. All the very best..

• Philippines
30 May 08
I think you have better investment sense than your husband. Gold is scarce and will always appreciate. Mutual funds may become victims of the vagaries of the stock market and can be wiped out. Gold will always shine.