im going to the beach tom...

Philippines
May 29, 2008 3:34pm CST
i realy have more fun in the beach than on the mountains camping.which do you prefer?
5 responses

• Philippines
1 Jun 08
Goodluck in your outing! Well, I like going to the beach just to walk around and swim a lil bit but I prefer resorts/pools instead. Cheers!

• United States
30 May 08
Beach person here all the way. Just got back from a family vacation at Pensacola Beach. Snorkled, saw a sea turtle, fish, dolphins,starfish, sand dollars, built sand castles, walked looking for treasures and shells, body surfed there is so much to do on a beach and in the water.

• United States
30 May 08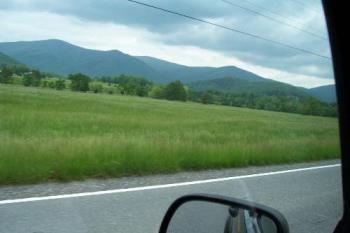 I like going to the beach, but my heart belongs to the mountains. I'm not to sure about camping in the mountains, I've never had the opportunity. The sandy beach bothers me, that sand gets stuck everywhere. I always drift away if I try to swim in the sea water. Recently, I enjoyed a road trip through the Blue Mountain Ridge in Virginia. You can see in the picture why they're named the Blue Mountains!

• United States
29 May 08
If I have a choice I would like to spend more time at the beach than in the mountains. I think I like the beach more because I love being with people and usually when you are at the beach, there are restaurants to dine at, watch beachgoers are from all walks of life and there are so many activities bustling around. Spending time camping is more of a family affair or with a close-knit of friends. I think a person's preference depends on the his/her personality. As long as you enjoy what you are doing and the people you are with, location doesn't matter I guess. Have fun!

• United States
29 May 08
I'd rather hike in the mountains. I get bored sitting on a beach.