Which is Your Favourite Car??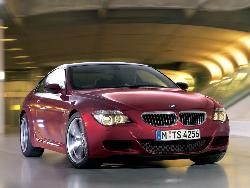 Pakistan
7 responses


• Pakistan
2 Nov 06
kool maan glad to meet another BMW lover ;) n yeh purple is a kool color so it implies dat ur a Kool Guy ;)

• Philippines
2 Nov 06
I would love to buy Ferrari or Jaguar when i got money for it or maybe acquire a car loan if im approved=)

• Pakistan
2 Nov 06
kool dontworry u'll get both of em at the same time my prayers r wid ya buddy (Y)

•
2 Nov 06
An old Mini Cooper. That's a hard choice as i love cars. I also like the Golf Mk1 and Mk2 GTI, Lotus Elise, Smart Roadster, Aston Martin DB9, Shelby Mustang and many many others. It would take me ages to list them.

• Pakistan
2 Nov 06
heyy have u seen the latest concept Audi maan its mind blowing