Net Meeting is not supported in Windows Vista,What if you want it to run?How?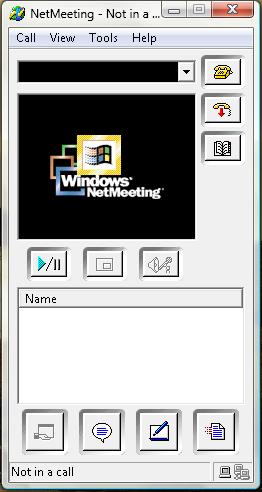 Philippines
May 29, 2008 9:41pm CST
You can.In fact I have my vista running Net Meeting since I was using this program to interact with my external contacts and friends.If you really want to work some thing and you have the passion to make this things happen, then it will happen.Resources wise, it's there,that's the beauty of internet.Vista users,if you want Net Meeting to work in your machine,there are lots of forums and help you can refer to,but if you are having problems finding it,I would be happy to help you.
1 response

• Philippines
30 May 08
We have tried Net Meeting back in Win 2000 within our LAN. I have forgotten about it when Yahoo Message became popular. During that time the top of the line PC was P3 so its slow but it serve its purpose. I have never thought that its still around today. I study its configurations again maybe a good alternative to YM.

• Philippines
30 May 08
Yeah.Net Meeting is very good in a Local Area Network even without internet connection.Also,if you want to have alternative to yahoo messenger within your network only, you can have small piece of chat program via asp and you can have it run in a particular local server in your LAN.