Internet has taken over the world now and what next?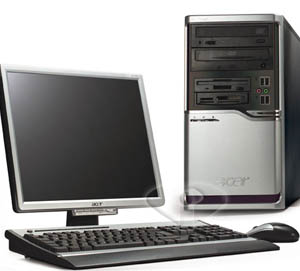 India
May 31, 2008 8:03am CST
Each and evrything in this world keeps on changing and now that internet has taken over the world and each and every indiavidual seems to be busy with internet doing multiple things and in coming years even this internet has to come down and what next after this?
3 responses

• Malaysia
31 May 08
Handphone. Handphone will be next important thing in this world. Now handphone faster improve into a small computer, and I believe that handphone will taken over computer in one day, or handphone combine computer to become some high-tech.

• India
1 Jun 08
Handphones are already there in the market and wap enabled mobiles are easily available also and this is whta you menat right? i think instaed of hardware computer, theer might come something light easily carriable anyhwhere travelling and this is just my imagination

• United States
31 May 08
I am not sure that the internet will ever really end. It will probably be improved upon to where you can do more things and do them faster online. But with technology the way it is, and the unlimited possibilities that the internet offers, I really don't think it is going anywhere any time soon.

• India
1 Jun 08
Yes, in one way you are rigtht that internet is theer to stay and probably to many changes might come and perhaps fake identity may not be there in the coming times as evrything might be visisble and more oevr even scam sites also might reduce and even computer might change its whole structure for sure and it maynot be taht big also....

• Canada
10 Jul 08
i don't really know what will take over internet since it is like the best thing ever.

• India
13 Jul 08
For now, it may seem the ebst thing as there doesn't seem to be any other one other than this internet and in coming day's and all, many changes might come and first on emight be difference in hardware sizes and later on some new thing will be introduced which may attract everyone and you also might chnage your view on taht and say that is the beast for sure