Tap water or Mineral Water..?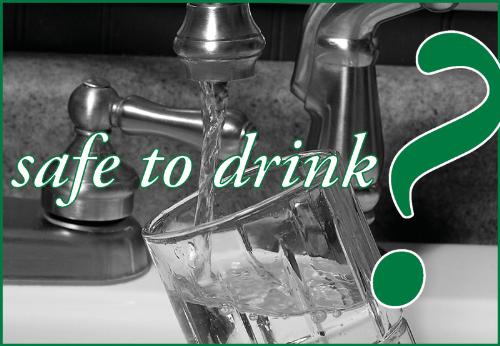 India
June 1, 2008 9:43pm CST
What are you doing for your drinking water?? Will you get the same from you Tap or did you buy the same from outside as Mineral water..? do you think that the Tap Water is safe to drink?? or you are comfortable with the Mineral water only..? As for as myself is concern, i use my Tap water, because we have a separate bore at our flat, has been for around 180 Feet depth, where we get the good drinking water, due to the moschure we use to drink the same by boiling. I will not prefer to buy the Mineral water from outside, which may be not comfortable for my budget.. So, i feel that the Tap water is comfortable for our family, so, far we have not found any problem by using this.. Post your opinion.. please..
6 responses

• China
2 Jun 08
basically I agree to your idea, it is seldom to buy mineral water to drink unless do physical exercises outside. but tap water without boiling is not safe I think, so I drink boiled water only at home, it is cheaper and safe and healthy.

• Egypt
9 Jun 08
We are at home, drink water from the tap, but my father has had a filter for water purification

• Philippines
2 Jun 08
We have machine being connected in our tap water.It is a product of FORBES,which has 3 layers purifier,so it is clean and safe to drink.We stopped buying mineral water for our kids 6 months ago.

• Philippines
9 Jun 08
It has been proven that our tap water is not safe for drinking and I have stopped drinking tap water since 1997. I almost exclusively drink only purified drinking water which I have delivered to my home on a weekly basis. I tried putting a filter system on my tap water but it is more trouble than it's worth so I go with the bottled water.

• Malaysia
2 Jun 08
Mineral Water is good for your health because it doesnt contains any chemical and it really clean but its was much more expensive, so lots of people doesnt have any choice but have to use tap water that is also save if we boil it properly, never drink tap water without boiling it or you will get infected by disease

• United States
2 Jun 08
Our property has its own well in which we get our water from. I refuse to pay for bottled water especialy when 9 times out of 10 the bottle water you buy is from a tap anyway. We have travel bottles so that I can take my own water with me when I go intown to my moms because she is on town water and it tastes like chlorine.