How do you eat your chicken?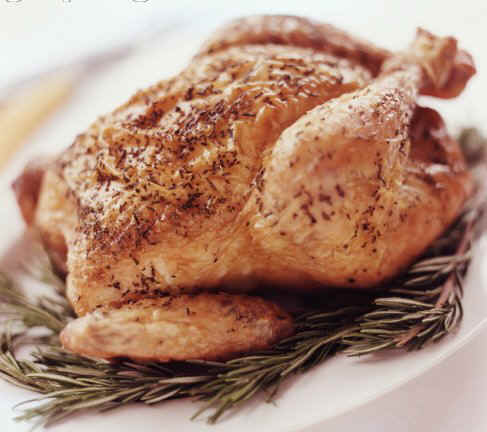 Belgium
June 2, 2008 3:39pm CST
Well, how do you eat chicken? Do you use fork and knife or do you like to interact with the food and eating it with your hands? Do you prefer chickenfilet or do you like to nibble the flesh of the bones? Or maybe you're just a vegetarian? Cheers
5 responses

• Philippines
2 Jun 08
For me, it depends on what part of the chicken it is.

Just like most people, I eat the drumstick by hand. The rest, I use a spoon/fork. I would prefer fillet. Most of the time, I really have little patience if there are bones in my food.

• Belgium
2 Jun 08
haha, I'm missing that patience to ;) thanks for responding

• Malaysia
2 Jun 08
Eating thigh and drumstick, with hand. Sometime I eat chicken fillet, chicken burger too, but I like chicken flesh with bone...

• Belgium
2 Jun 08
Same answer as with cream.. the drumstick is of course easy to hold with your hands. Thanks for responding


• Belgium
2 Jun 08
I like to eat every part of the chicken with my hands.. I like to feel the juiciness when you're eating. But as you say it's of course difficult to eat a whole chicken by your hands.

• United States
2 Jun 08
I like popeye's fried chicken. The spicy is the best!! Do you guys like spicy chicken from popeye's??

• Belgium
3 Jun 08
Is popeye a chicken restaurant in America? because I never heard of it before.. thanks for responding guys.

• Philippines
12 Apr 11
It is difficult to eat a chicken without using your hands. Sometimes, I use knife and a fork but If I can't get through the meat, I use my hands. It is much safer to do so than finding your food scattered on the table or seeing your chicken flew off. Besides, it's a lot more nice to nibble the bones with your hands.