Growing vegetables in your house backyard and eating it raw will keep you fit..!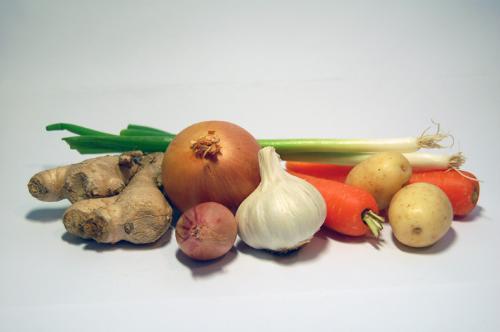 India
June 3, 2008 6:00am CST
These days eacha nd evrything is polluted and buying vegetables in the market also not so good as before as these days they add more chemicals to vegetables to add more color or to make it ripe fater and in these conditions, don't you think taht growing vegetables in your house backyard and using taht will be more wiser and also eating that will keep you fit isnt it?
1 response

• United States
3 Jun 08
You know I've been considering lately planting a nice little garden in my back yard - nothing fancy, just some herbs I regularly use like basil, parsley, and cilantro, and some easy veggie like tomatoes, potatoes, maybe some green beans. I've never done this before and do not have a green thumb by any means. Do you have experience growing veggies? Any recommendations or advice on how to go about it?