Bulb Vs Energy Saver Lamp..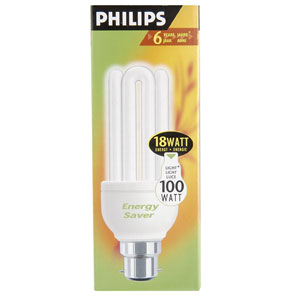 India
June 3, 2008 7:00am CST
Which one did you use.. The Bulb or the Energy saver lamp?? As for as the Bulb is concern which will consume more units of power like 40, 60 and 100 watts... and As for as the Energy saver is convern it will consume to the maximum of 15 to 20 watts, and this will cover more area.. The (Branded) Energy saver (with warranty of one year) is little costly, but its worth to buy right..? I am using the energy saver lamp in most of the bulb holders at my house and also we are using at office also the energy saver lamps. What about you..?? Are you using the Energy saver lamps or still the bulb..? Post your comments.. please.
8 responses

• United States
3 Jun 08
I use energy save lamps, but these days there are so many fakes. Even here in our country they sell lamps saying they will last 5 years, and will save alot of money. But in 3 months it goes blank. And when we complain they say it might be a short circuit, as if we blieve. We know its fake, but we cant do anything about it.I think original ones are real and they do save alot of electricity and money.

• United States
3 Jun 08
I am using bulbs in my lamps right now, but I do believe the kitchen already has the old circular fluorescent tube. I don't use my lamps much, but I do know that every bit of savings helps, so I want to switch over when the few that I have are burned out. I know they cost more initially, but it is more than worth it in the long run, because they last so much longer, and they use electricity much more efficiently. Someone here on myLot posted a site that was giving one bulb away free and I did sign up for that, so I'm hoping it comes in soon. The lamp that I use the most is the one I use when reading in bed, so I think I'll use it there. It will be cooler too, as now it is warm at night and the current bulb gives off quite a bit of heat.

• India
3 Jun 08
We have both tubelights and energysaving lamps in our house.We also have a couple of bulbs in the lobby area and bathroom.But we usually use the energy saving lamps.It has reduced our electricity bills.So its just better to use them and save on the dough.


•
3 Jun 08
Yes I am using the energy saving ones. They do cost more than a normal light bulb but the saving in the cost of electricity is worth it. They also last much longer than an ordinary bulb so you will spend if you use them for all your lighting. It is also a good thing to do. If we all cut down on the use of electricity we will do less harm to the environment. The most recent energy saving light I bought was much less expensive and more effective than the ones I bought a few years back. I think there has been a definite improvement in the performance and in the future it will only be possible to buy the energy saving ones as ordinary light bulbs will not longer be manufactured.

• India
3 Jun 08
Thank you very much for sharing your view..

•
27 Jun 08
Thanks for marking my response chennai_b02 - I do appreciate it.

• India
4 Jun 08
It is pretty much obvious that one shoudl use energy saving lamp for multiple purposes: 1. They cut the amount of power consumption in our household thus ensuring that we get power for future needs. Nowadays power shortage is becoming a major crisis,so we should support the government by consuming less power. 2.They maybe be expensive but in a long run they prove out to be rather inexpensive as their running cost is low and have long life time. 3.They have no bad impacts on our environment.Environment pollution has become a major problem and we should do everything to limit the pollution and find out more methods to contain pollution.

• Philippines
3 Jun 08
I really can't stand the bulb. The light is so dim and seeing those numbers makes me cringe. I like cool bright lights that say smalls wattage. If they could only make them last longer, they would be perfect.

• United States
3 Jun 08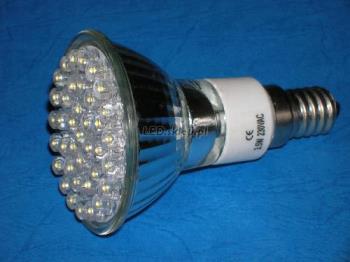 I use some of LED bulbs to save energy. They are very expensive, so I have just a few. I am slowly replacing all bulbs at my house.