Are you frust when you have so much chain mail?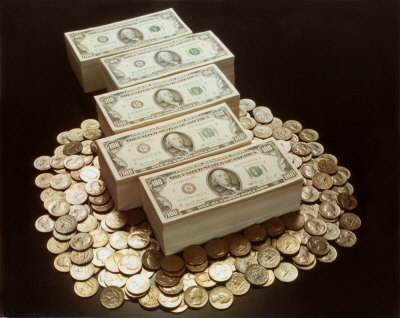 Malaysia
June 3, 2008 12:20pm CST
Since long ago, chain mail started to "infected" our mailbox. They have different content, but with the main reason, is to ask you send that mail out to as much people as you can. Sample of chain mail: 1)Good Luck: Story .... Send this to xx number of people and you will get good luck. 2)Bad Luck: Story .... Send this to xx number of people within xx time or you will get bad luck. 3)Horror type: Horror story .... Send this to xx number of people or Jack will go to kill you. 4)Terminate service type: Our email provider (MSN/Yahoo/Friendster/Google) will terminate inactive account. Send this to xx number of your contact to stay active. 5)Gift type: XXXX company is giving away free gift. Send forward this to xx number of people include xxx@xxx.xxx and you will have chance to get it. and lastly, the one I hate the most 6)Pity mail: XXXX is having accident.... send this to xx number of people and you can help him to get 1 cent each mail. [Attach photo]. I hate all of them, especially the last one. They give photo of someone who have illness/accident. The person who get illness/accident already very pity, but those heartless chain starter still using their photo to form chain mail. I surely hope that chain starter will get their retribution in one day, for create so much sin. I hope that anyone who receive chain mail wont send it anymore, and believe that this can stop many chain mail.
2 responses

• India
3 Jun 08
Earlier i used to fell for these chain mails n all n send them to everyone in my list n even some of whom i forwarded it to used to send them ahead But now things have really changed quite a lot. I dont forward such mails anymore N plus..The number of such mails i recieve has also fallen drasticalyy Its good to see people are getting aware of such crap nw:)

• United States
3 Jun 08
yep, I changed my email 3 times because of these chain mails and forwarded emails.