You gotta hear this!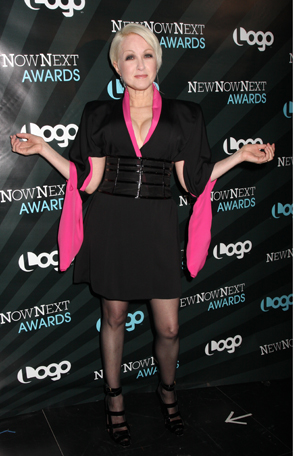 United States
June 3, 2008 8:59pm CST
Hello fellow myLotters. How are you all doing tonight? I wanted to let you all in about Cyndi Lauper's new album. It's a very interesting album titled "Bring ya Back to the brink" (2008) just released last week. Has anyone got the chance to listen to it? What do you think? Do you like it or not? Why or why not? Does anyone even remember her? She sings so many songs such as Girls Just Want to Have fun, Time after time, She Bop, True Colors, (and I could go on and on with the list). What do you think of 1980s music? What do you think of Cyndi? Tell me everything and anything. Have a wonderful day and keep on rocking! Pablo
1 response

• Philippines
4 Jun 08
thanks for the info. i am a cyndi lauper fan and i really am looking forward to have a copy of this one. i havent heard that she released a new album so i will still take a look around here if it is available already. i love cyndi lauper since then up to now.


• United States
4 Jun 08
Hey! I bought it last week on ebay for 10 USD, and I'm sure you can buy it on eBay from various sellers. It's an interesting CD. I think my favorite CD so far has been SHINE, what about you? Pablo

• Philippines
4 Jun 08
i havent have or bought her new cd yet so i can not decide what i like. i will get back to you if i get the chance to hear her cd. i wish i can get one cd as soon as possible, i am so eager to hear her new songs

• United States
8 Jun 08
Yes I just checked eBay and it's selling around 10-15 USD with shipping. So you could get it there. Here is the video to one of her songs: http://www.youtube.com/watch?v=ivaXI7TIoL8 "Into the nightlife". It's one of my favorite songs on the album! Pablo