Being with your lover in rain, Is it really romantic.?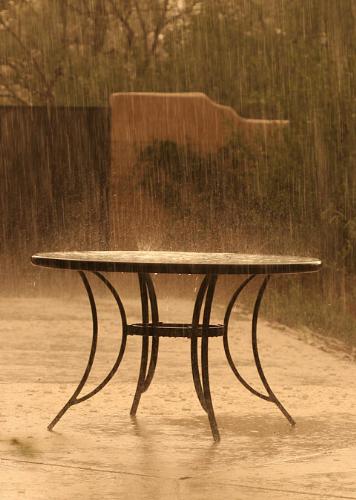 India
June 5, 2008 11:39pm CST
i would like to know what do you feel about being with your lover in the rain. is it the most romantic thing that you can think of with your lover and if no, then what is it? as far as i m concerned i find that with my lover in the rain is the most romantic thing. try to visualise this:you and your over all alone in a park and you just go for a kiss that it suddenly starts to rain. and then you go on kissing her/him. and the rains in the background go on witha nice tip-tip music. the birds are chirping. doesnt that look really very fantastic. so what is your idea of a perfect romantic date with your lover. do share it with us. it will be of great help for a lot of lovers out here.
4 responses

• India
6 Jun 08
my god :) what a dream. its really romantic but you must be single and not with your friends girlfriend :) LOL

• Philippines
6 Jun 08
I like to bathe in the rain because it is so enjoyable, yes to bathe in the rain with your special someone is so so romantic.

• India
6 Jun 08
yes you are true bathing in the rain is very enjoyable and then being with your special someone is really very much more romantic.

• Poland
6 Jun 08
Nothing feels romantic when you feel cold. I can imagine myself and my wife in the rain... I would only think about a warm and dry place to hide...

• Philippines
6 Jun 08
You sound like a real romantic feelow ha! Well, my husband and I have never done that you know as we are afraid we end up sick the next day ha!ha!ha! Yes, we do go out on romantic dates and there were times rain would fall but we always would ran to the nearest shade as indeed we don't feel like doing our thing under the rain as were afraid to catch cold!!! Ha! ha! ha!

• India
6 Jun 08
yes you may say i m kinda romantic. hey thats not a good thing to do. you in no way should be afraid of rain. just go and try that out ones, then you will come to know how good to feels. thats what i want in life to be. just dont get afraid of small things and stop enjoying life. go enjoy it.