I'm a daredevil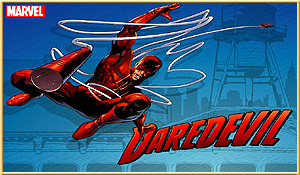 Philippines
June 6, 2008 6:29am CST
There is this something inside me that makes me want to try out thrilling activities. I love riding rollercoasters. One time, when I was in Japan, I rode the two thrilling rollercoasters alone. The ones who were with me were afraid to ride it but it did not stop me from riding it. It was so fun. The other rollercoaster featured lots of loops while the other featured a very scary drop (which I found really exciting). I also love to try bungee jumping. Oh and I'd love to try those stunts in the Fear factor (except those eating challenges) How about you? How much of a daredevil are you?
2 responses

• United States
6 Jun 08
That's really interesting, I love to try and eat anything, but I don't like roller coasters... Now, flying a fighter jet would be fun, and Fear Factor would be a piece of cake for me, because I like trying anything that can win me a nice bit of cash... Here's an article of mine that has a funny roller coaster video on it, have a few laughs! :) http://www.apsense.com/article/118492.html

• India
6 Jun 08
When young courage will be abundant. Even now I can do bungi jumping, cross the river and lakes by swimming etc.... etc.....