Is Disney World the only people trap operated by a mouse?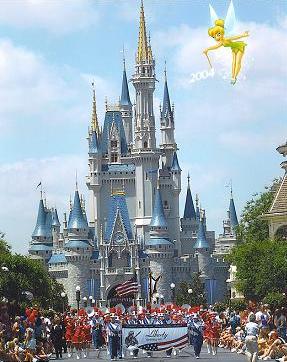 India
June 7, 2008 4:16am CST
my questions is in the subject itself: is disney world the only people trap operated by a mouse? you might be laughing after reading this discussion but its no laughing matter. isnt it true? if not then tell me why and if yes then read on.... i have really found that the number of people going in to all the disney worlds is really very huge and isnt it true that we used to trap mouse earlier days but now the opposite is happening, the mouse is trapping us!!! i actually mean to say that the world is changing a lot so i would like to know what do you think of the changes. are they good for the society or bad?
3 responses

• Pakistan
8 Jun 08
Human being contain a restless nature he want changes in his life and around him.Always want to know what is next. thats why changes are accruing some of these are against us and some are good for use

• India
7 Jun 08
i was blank for a second or two reading your title. it didnt make sense. then when i read your post i got the idea of what you ere rying to post. Your querys is that, once there was a tiem when people used to trap mouses. but today's gloablisation adn advancement of technology has reversed that role. Today people go to disneylands all over the world to entertain them selves which in a way is like mouse is trapping us in the name of entertainment?? right that was you query??

• Australia
7 Jun 08
Well however creates the "mouse" has a good imagination of what the future will be like. In respond to this topic, the topic sounds like as if the world is going to be owned by some giant mouse who escape out of some genetic lab. But i didn't think of it like that, i just think the "mouse" is created for fun and pleasure people of all ages. Changes can be good or bad for one depends on how you view the situation and act on it.