500th posts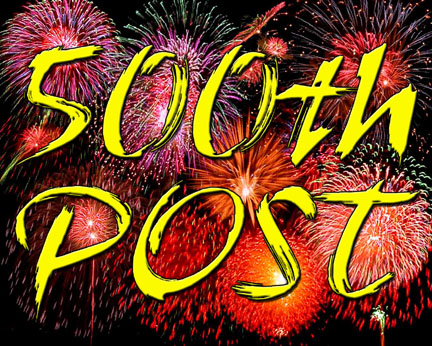 Malaysia
June 7, 2008 4:41am CST
Congratulation on my 500th post! Finally I made it too my 500th post. I already make 500 posts at the 12nd days since I join MyLot, and earn more than $6.31 (earning not yet update) until now. Not a bad stats, quite good to me. Thank MyLot! Now I can copy+paste and post image in respond.
6 responses

• Philippines
7 Jun 08
ycpgoldberg, let me congratulate you for another milestone in your myLot activities. That's quite an amazing accomplishment making your 500th post in less than 2 weeks time. Keep on the good job and you must be more inspired and motivated now that you made another feat. Stay happy submitting your your posts and sharing yours views with us, your fellow mylotters. Have a great day!

• United States
7 Jun 08
WOW!!! great job!

and it only took you 12 days...your fingers must be tired...i've been here for 4 months and i don't even have 500 posts...of course i only visit here for a little while throughout the day, and i only get involved in discussions that truly interest me. but you're doing great...keep up the good work.

• China
7 Jun 08
I have joimed mylot for 4 days. I think it's far from 500 posts.


• Philippines
7 Jun 08
Congratulations buddy! Nice Work! Can't wait till I got into that stage, so I can relate with the feeling

. Nevertheless, I know it's feels great.

. Keep posting!