How big is yours??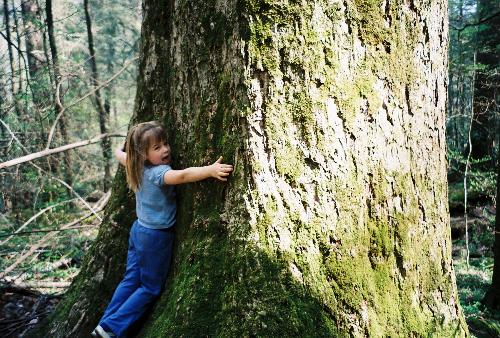 India
June 7, 2008 5:49am CST
A lot of things are happening around the world and this is key of everything. Yes you guessed it right! I mean our Carbon foot print.] 'A Carbon Footprint is a measure of the impact human activities have on the environment in terms of the amount of greenhouse gases produced, measured in units of carbon dioxide.' We should immediately reduce our carbon foot print and switch to greens. So guys how about reducing the carbon emission and conservation, NOW. Here's a guide how to. Calculate your carbon footprint and figure out how effectively you can actually reduce it. http://www.carbonfootprint.com/calculator.aspx "Everyday is Earth day".
7 responses

• Delhi, India
10 Jun 08
It appears an interesting idea but for calculation I require some data which right now I do not have, firstly I will collect the data and the will calculate my carbon foot print and will let you know. Good Post!

• India
10 Jun 08
You take your time but the objective should be to lessen it as much as possible.

• Delhi, India
10 Jun 08
It remains my endevaour to restrict the carbon emission and to save as much electricity as possible.


• India
11 Jun 08
Mimpi, you have always come up with insightful topics and this one is really a tinkler. I could not check mine, since I did not have the data. But as gfar as I could do it was bigger than the average. It shocked me, since I thought I was pretty much doing okay by my own standards. Need to reduce it soon.

• Australia
5 Jul 08
I think that our carbon usage is pretty low, considering the size of our family. Our last power bill was half what we expected, and we aren't expecting the next one to be all that high either. We try our best to think of the enviornment. We turn of lights when not in use, make sure the washing machine is full before doing a load (huge machine! lol) and when using heaters or air conditioners, make sure we keep an eye on the temperature so that it isn't too high or too low. I like my house to be about 24 degrees celsius all year round. It is the optimal temperature for comfortable living. I have given our dryer a work out this year, but it has been very wet and money being tight, can't be buying a new outfit for everyone every day. Limited space in the house means I can't really use my clothes rack either, which only suits the smaller items, so when our dryer decides to work, it is used as much as possible. Don't get me wrong. I make sure it is 3/4 full, on the warm setting and on for about 90 mins. Apparently I am doing ok, as this is what the manufacturers recommend any way for proper care of the machine.

• India
7 Jul 08
This is exemplary hon. How I loved the way you manage your household and in the process educate the children as well. I feel its so very important to secure our children with a better future. We have our responsibilities and we are the ones who are the cause and we must reverse it. Good luck! Huggles.

• India
13 Jun 08
A good post mimpi.Though i think mine is not too big,but still I would like to go through the contents of the website you have mentioned and try to find out how I can make it smaller.I opened the site and found out many things I would really like to go through.Thanks for the good reco.

• Philippines
13 Jun 08
Hi mimpi, I did not get carbon footprint but in my own understanding its all about earth conservation stuff. I love nature and I am a member of the local organization here in our town and we plant trees on the riverside getting the seedlings from good hearted donor. I love doing it, for me its a great achievement seeing my own plant trees stands into a big footer height. Actually I am doing this since I was in elementary up to now and will continually do it even if I get older.

• India
17 Jun 08
Carbon footprint is the measurement of the amount of carbon you exude annually. You can go to the link and calculate yours. It's very easy actually. I am glad that you are actively participating for a greater cause. Keep it up, dear.


• India
9 Jun 08
That's good to hear. I have reduced greatly on electricity and the vehicle thing. Trying to do more curtails. Thanks.

• India
7 Jun 08
trying to understand what it is all about. something to take care of the pollution levels.each one of us has to contribute its might to control the negative effect on our planet, be it by reducing the use of ones car or fuel in the kitchen or by controlling industrial pollution whatever.

• India
9 Jun 08
Hi juhi, thanks for writing in. I think we can all can do our bit, in our own ways to reach to a greater cause by reducing our conveyance mode and other small small things.