if given a chance..


Philippines
June 7, 2008 10:25am CST
if you are given a chance to be an anime character who would you like to be? what are the things you like about the character you have chosen?for me i like sakura(cardcaptor) she is really cute and i like the way her cards comes to life and help her out in different situations..
10 responses

• United States
8 Jun 08
I would LOVE to lady Aoi from AI Yori Aoshi. That way my husband could be my Karou! OH I love how much they love each other. Plus she pretty much rocks the kimono world! MY second choice would be Kaoru from Rurouni Kenshin, I'd have my own karate studio, kick some butt, and have the worlds greatest swordsman as my love muffin! AND as a third choice (just in case the other 2 fall through) I would love to be Usagi from Sailor Moon. Kicking bad guys around town in a cute school girl uniform, what could possibly be more fun? Good post!



• United States
9 Jun 08
Oh, you stole mine! lol, Ai Yori Aoshi has got to be one of my favorite anime ever. It's so sweet and cute, and I'd just love to be her. If not her, I think I'd say Kaname Chidori from Full Metal Panic. She's a bit weird, but oh so awesome with that paper fan, lol.


• Philippines
7 Jun 08
hmm...i have been answering such hard questions. on the top of my mind is fuu (from magic knight rayearth) because i really like ferio. then there's hitomi (escaflowne) because of von. sounds like i like to be an anime character to get the cute guy. who does not like to get the cute guy/girl? right now, i'm following the anime series called la corda d'oro primo passo in animax. the lead character hino (a gilr who is not that good looking) was able to make the cute guys around her fall for her...aww...what would i give to get hunks go gaga over me..hehehe.. by the way, i'm planning to upload the la corda d'oro primo passo episodes on my blog. probably after a day or it'll be up for grabs. if you want, you can visit my blog, nocturnalnomore.blogspot.com


• United States
7 Jun 08
A ton of people would probably be Goku from Dragonball Z/GT. Personally, while I would love to be Goku, I don't want to fight monsters like Buu all my life with the world in my hands. In my opinion, it might be better to just be the ultimate DBZ/GT villain and call a truce. My choice would be Hideki from Chobits. He starts off with nothing, barely enough money to rent a small room in an apartment, however, he soon gets the most advanced, most expensive robot in history. Plus, the robot is the cutest person ever, and you'd have plenty of help taking care of her.

• Poland
7 Jun 08
I would rather die then be Goku, hehehe. For me this is silly all those super-unimaginable powers of muscules just like Superman. Super hard kicks and punches, planets geting blown up and when they kick eachother theres almost no effect. I can't identify with such a character when I know that it have notnig common with the reality. About DB I can say only this... there's got to be a limit, or it will just become stupid.

• Philippines
30 Jun 08
It depends from which anime would I come from... If it was bleach, I would be Ishida because he is intelligent and crafty. If it was Rurouni kenshin, I would be Saitou, because he is cunning and a great tactician. If it was Tenjou Tenge, I would be Masataka because he's fighting style is very precise I still have a lot but I'd rather not list them down because it might take forever.

• Philippines
4 Aug 08
Right now... Prolly Shana from Shakugan no Shana.. Soo kewl. The flames, the sword, the life... If I could live another life, I want a life like that.


• Singapore
7 Jun 08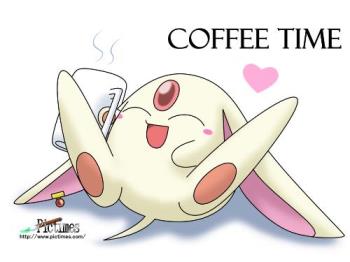 LOL.. I think Sakura is very kawaii too.

Have you watched Tsubasa Chronicles by CLAMP? There's Sakura in it too.:) If I can be an anime character, I would want to be Mokona in Tsubasa Chronicles. Mokona is very kawaii and it is very sensitive too. It can detect people's feeling and it can also bring people to different time dimensions.

• India
7 Jun 08
well if i ever wanna be an anime character i would like to become goku from dragonballz .i like him very much he is funny and very sensitive .the way he fights and does things are really cool.i also like bleach(kurosaki ichigo) and naruto.

• United States
8 Jun 08
Gosh, there are so many good choices out there! Maybe Vash the Stampede (Trigun), or Spike (Cowboy Bebop), but most of all I'd say Kenshin Himura (Rurouni Kenshin)! I love that series and the time it's set in, the fighting, all that... Great topic!