are you happy to start another year at school/college or unhappy?

India
June 8, 2008 5:19am CST
I am really waiting for college to begin because its filled with all things positive.My teachers are very interesting people who are more like friends to us all.This will be my last year then i'll finally get my degree!So i'm kind of really looking forward to this year at college and i'm excited.Really looking forward to being with friends and hanging out on the campus.I wasn't always so enthusiastic about college but i guess i've just realised that college years will be gone soon and then i'll be so busy working,why not enjoy myself while i can?I know everybody will agree with that.so here i am'getting ready for college and i can't wait to get started with the academic year!
3 responses

• India
17 Jun 08
hi shilpa the days of school and college are over. but then visiting the university for fun is always great feeling . you remember the coffee at the canteen , or just moving around the lawns or the library, and recalling all the sports activities. i wd like to relive that life.

• India
17 Jun 08
I was really happy to leave my college because in my college there was no fun and excitement.Now i m in a college where there is just fun fun and fun.

• Philippines
8 Jun 08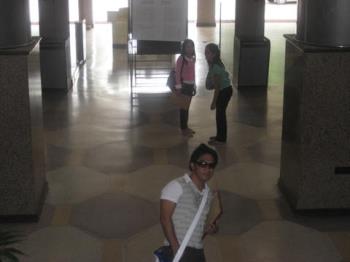 Wow. Last year in college is the most taxing yet the most rewarding year. I know you are looking forward to a tough year and you are preparing yourself for that.

Enjoy college and I know you will graduate with flying colors. Treasure the bonds that you will have with your peers.

And look forward to a rewarding career after college.