Can I get paid to write article.Which sites.Help me.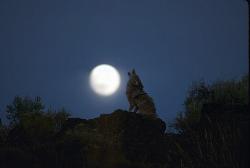 India
November 2, 2006 5:56pm CST
I have a good writing skill amd i can write some good article.Can u tell me some genuine and legit sites that pay for writing articles.
5 responses

• United States
3 Nov 06
here is a site that might interest you, it pays between $3 and $20 dollars per article that is excepted. www.associatedcontent.com

• United States
3 Nov 06
i am sorry but i dont have much idea abt sites that pay for writing, but i wish u all the best for ur future as u have gr8 writing skills.


• United States
3 Nov 06
Associated Content is a great place for writers. They anywhere from $3 on up to $50 per article, depending on what you write about. Here is the link : http://www.associatedcontent.com/join.html?refer=4208 Epinions is another place. You write consumer reviews there. However, don't expect to make much from this site. The pay is extremely low and the other writers are very harsh on newbies.