Just few posts and I'll be allowed to copy and paste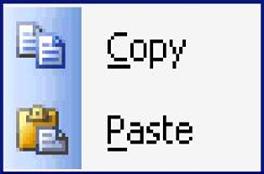 Jordan
June 13, 2008 7:02am CST
I remember 1st time I joined mylot, I tried to copy and paste but I couldn't, I get angry for a while then I start remodeling my posts manually ( because I used to have a lot of misspelling and others), now I would thank mylot for this feature which made me type faster and think faster. I don't know what to copy and paste now, I used to write things immediatly here. What about you? What is your feeling toward mylot? did you feel happy when you've been allowed to copy and paste?
2 responses

• Malaysia
13 Jun 08
Well done!I hope I can reach my 500th post soon!Enjoy yourself!

• China
13 Jun 08
It is said that after you reaching 500 posts here in mylot, you can have the right to copy and paste in mylot. What a great right! I want it too, but it is still a long way for me to reach it, I think. I think I can not make it in this month. Now I have to suffer to type the word which is too long and too hard to be spell right. If I have the right to copy word into mylot, I can paste it into my posts. And if the metowrk is not well, I can not upload posts here. While you have the right to paste, you can write down what you want in microsoft word, and paste it when the netowrk is well. 500 post is a great milestone here. It means you are old enough in mylot, and know it well.