High heels for babies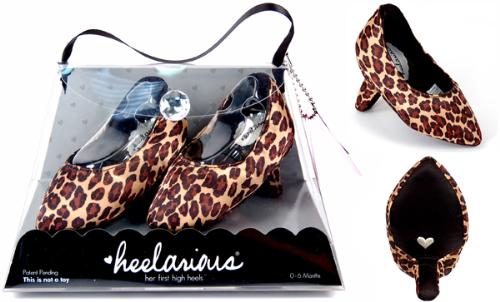 United States
3 responses

• United States
13 Jun 08
As cute as those shoes are they can also be very dangerious for the child IF they try to stand up and walk. That child can fall right over alot easier than wearing normal flats that allow them to learn to stand properly and walk properly. Honestly they are more of a hazard than anything. Yes they are adorable and more of a novelty item for nothing more than pictures but I would never let a child wear them as regular shoes.

• United States
13 Jun 08
At first I was concerned because I thought, who in their right mind would put high heels on a baby? But now I see that they are just for infants who aren't walking. They are very cute. Too bad my neice is just a little too old now at 8 months...my sister would probably kill me if I bought those for her anyway! But those are too cute.

• United States
13 Jun 08
Oh my goodness, these are too freaking funny!! and so adorable!!! I think they are so cute, too bad I am not having any more babies and the most recent baby in our family was a baby boy, so I won't be purchasing any of these any time soon..lol. Thanks for sharing with us. Have a great day!