Let them eat their HEART out in envy!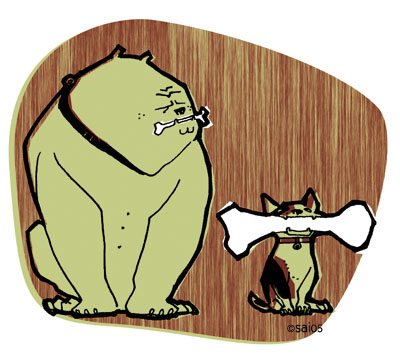 Philippines
June 14, 2008 12:22pm CST
Why there are some negative people who dampen our enthusiasm, send clouds on our sunshine and make us mesirable and boil in disgust.Honestly they are causing us undue stress.They are envious when someone is happy getting a red star with 9 so they always dish out negative comments to equalize their " loser " feelings.They are hopelessly negative that we can't do anything about them, I think,live well and let them EAT THEIR HEART OUT IN ENVY!
4 responses

• Netherlands
14 Jun 08
I think life is boring without this kinda
"negative people",
am i right?

... I have encountered that kinda people here. But yeah, I/we cannot do nothing about it, they're only jealous

... I completely agree with you mare! So, just let them
EAT THEIR HEART OUT IN ENVY! WE HAVE TO AIM FOR A BLUE ONE!


• Philippines
14 Jun 08
I agree with you. I have encountered such people during my high school years. They are disgusting but there was nothing I can do to stop them. They had made my life miserable. I was unable to enjoy my high school life because of them.

• Philippines
22 Jun 08
I hope they wont eat their heart out because I never know anyone who live without a heart

. Don't worry Malen, people like them are present everywhere. Even here in our office. You know even if they will keep on rating us negative, our star may decrease but it will still continue to go up as long as we continue to participate in discussions. Honestly I really don't find a need to rate anyone here negative. Since we have different views we are supposed to be entitled with our own opinion. So whether one likes our discussions/replies or not, it's still not yet a good reason to give negative ratings.