new to this. think this will be fun?

Philippines
June 14, 2008 9:08pm CST
ok, so i'm new at this mylot stuff, like reall new, like 10-minute-old new... and i have like five minutes before i have to get ready for work... so i just posted to quickest topic that came up to my head... my friend seems to be addicted to this site so it must be fun... what do you guys think?
6 responses

• United States
15 Jun 08
Oh yes, you will be addicted! If you've gone to work already, you're probably at work thinking of things to start discussions about. Am I right? That's what I do. I think about mylot when I'm working and I dream about it when I'm sleeping. And when I'm home, I can't wait to get all my daily chores done and get mylotting! See you around soon!

• India
15 Jun 08
Hi allamgirl, welcome to mylot... Its really interesting...you will be addicted...thats sure....like your friend.... So stay on mylot..! Do good discussions and responses.... Thanks... Keep in touch:-)

• India
15 Jun 08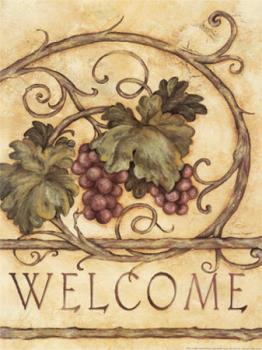 Welcome to mylot.. Here i give you a welcome on the members behalf.. Here in mylot you will be a friends of the people in all parts of the world.. you will get the reponses for your discussion from the people from all parts of the entire world, you mylot having the members from all over the world.. So you will get the resopnse from different people from the difference country/states/language/colour/religion with different mood.. So, your discussion will be fullfilled by their responses.. And also my sincere advice to all the new members are please go through the discussions and the responses of the our senior members before posting the discussion, then only you will get more ideas about mylot, some of the Dos and Don'ts, and also you will get more tips to work comfortable in mylot.. And also try to post the quality discussions in mylot.. this will help you to have a fun with good earning in mylot. All the very best.

• United States
15 Jun 08
Welcome to mylot,and I can understand why your friend would be addicted to it,because it is a lot of fun,and it is a good way to find out information about different topics,while making a little money at the same time.

• Philippines
15 Jun 08
is it me jae? haha..i'm definitely sure that just like me , you'll soon not find the time to change clothes after work because of mylot.. haha

• Canada
15 Jun 08
MyLot is definitely a fun and addictive site. I don't complain about the money I earn on here either. I bought a DVD from eBay a few weeks ago for $15, and I've almost completely made that money back on MyLot this month. I'm quite pleased with MyLot. As you can see from the number o posts on here next to my name, I spend a lot of time on here. You'll love it. Welcome to MyLot!!